The WP BAKERYGROUP is your strong partner for bakery equipment
The WP BAKERYGROUP covers the entire process chain of bakery technology for all purposes ranging from finest artisan to large industrialized production, for fresh and durable baked goods. We are the only supplier in the market with that all-round capability, making us market leader in the field, worldwide.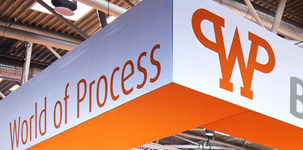 The WP BAKERYGROUP – with this portfolio of companies, we've comprehensively aligned ourselves with the needs of bakeries worldwide.
For this reason, we have combined our six companies under the umbrella of the W&P competence brand to form the WP BAKERYGROUP - a future-oriented, modern mechanical engineering company. It has various competence centers, including for bread, rolls, deep-fried products and ovens, and is one of the market leaders in each of its segments.
think process! is at the heart of our corporate philosophy, and this describes the implementation of networked technology throughout all stages of production, with the goal of integrated processes. Within the implementation of consistent process-oriented thinking lie productivity reserves and opportunities for greater quality. The WP BAKERYGROUP is the right partner for your future!
WP DIGITAL – digital solutions for bakeries
WP BAKERYGROUP addresses the growing market and consumer demands for efficiency, cost-effectiveness and sustainability with great foresight and true to its motto think process! – now introducing the new WP DIGITAL division. Innovative digital solutions pave the way for more efficiency and cost-effectiveness in all stages of the process chain for both artisan and industrial bakeries.

The customer gains access to all system and machine information as well as extensive service functionalities, all the way through to face-to-face consultation via AR support via the web browser. Outcomes are reduced workload, increased efficiency, and cost-effectiveness – across the complex value chain and despite the increasing shortage of skilled staff.

WP DIGITAL meets all requirements and demands from the service, production, process and communication sector with the four modules WP CONNECT, WP BAKERY CONTROL, WP COMMUNICATOR and WP PERFORM.
WP ENERGY – measures to save energy and secure energy supply
WP ENERGY is all about saving energy and securing the energy supply within the entire bakery business. WP BAKERYGROUP provides innovative and efficient solutions in response to the central questions of How and where can energy consumption be cut? and What can be done to secure the energy supply?
Optimized heat exchangers, for example, are used to reduce the exhaust gas temperature with the aim of saving energy. Improved airflow conditions ensure a uniform increase in flow rates throughout the baking chamber, with the effect of enhanced heat transfer to the baked goods. The intelligent WP IEC (Intelligent Energy Control) software immediately detects empty ovens and responds directly by lowering the temperature. Hot exhaust gases always imply a loss of energy. WP ASR, the automatic draft induction control, ensures optimum and consistent draft conditions in the baking oven.

For WP New Sources, securing the energy supply means changing the source of energy: combined heat and power generation and self-generated power, e.g. photovoltaic installations. WP BAKERYGROUP can offer innovative concepts and efficient solutions for these topics as well.

The future always starts right now, and it starts over and over again.
That's where we get our drive from and how we understand our mission. A mission we pursue with stringent structure and passion. We call it FutureWork, our active work on shaping the future – in the Group, together with partners, with universities and in collaboration with research institutions. For ourselves and our customers.
FutureWork, as we understand it, is a forward-looking orientation of all our employees to what the future holds, and it is a central element of our corporate philosophy. For us, FutureWork is about motivation, about the drive to find new things, about passion, implementing structured ways of working, closely following market developments, sensing new customer requirements and following up on them, developing new ideas in creative processes, and never compromising on finding the best solution. We invest extensively in research and development, and we are involved in numerous research projects, especially in future technologies.
In the course of digital development, we are working on networking our plants, implementing new sensor technology to control the machines, and using autonomous systems where it makes sense. We work intensively on ways to automate our ovens, to save energy, to recover heat and to provide a flexible energy supply in context with a projected energy security and energy independence - to increase efficiency in general. We like to say, let the future come... we'll be in the mix!