Safe. Better. Digital.
Digitization offers so many opportunities – and it's so easy to get started! Monitor production, optimize processes and analyze the availability of resources with WP BakeryControl.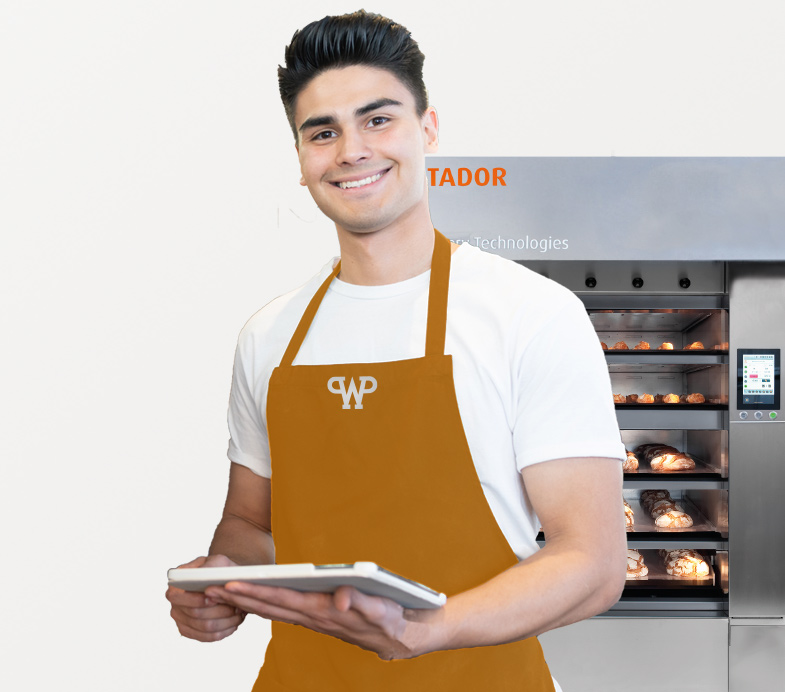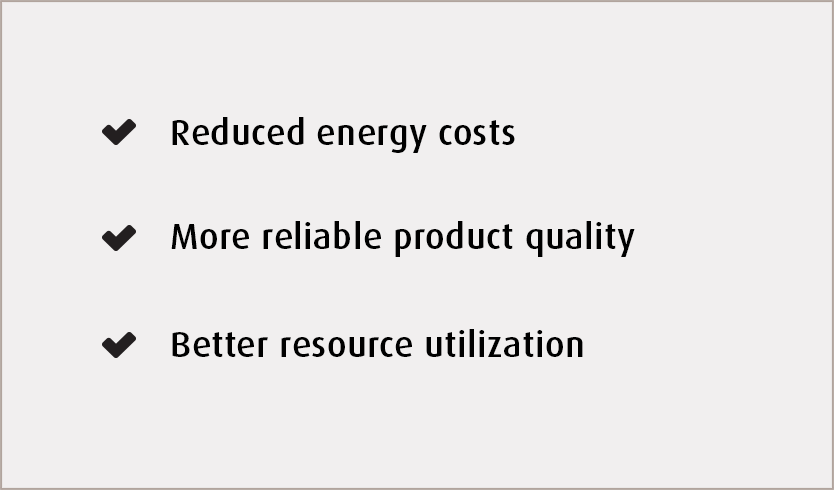 WP BakeryControl.
The central software for your bakery.
The WP BakeryControl software is the repository and controller of all your baking data. The app allows storage, display and export of oven, recipe and production data. Installation via plug&play is child's play, and the software can run on your mobile devices at any time.
Advantages of digitization
WP BakeryControl supports bakeries as they move forward on the path of digitization. Day-to-day working processes are recorded, thud providing three major advantages: real-time control of production, optimization of processes and overview of resource utilization in the company.
Quality through transparency
The quality of the product benefits from WP BakeryControl: better control of the baking sequence in relation to capacity utilization, extended product shelf life, less scrap, and consistent quality thanks to stored recipes and automated machine control.
Digitization starts here.
Getting started is made simple and digitization tangible – WP BakeryControl was designed to quickly deliver benefits without obstacles in any bakery or production facility. With WP BakeryControl, technology already available in many bakehouses becomes intelligent.
The first step has already been taken
Digitization may have already reached your bakehouses even before you have opted for WP BakeryControl: with ovens from Werner & Pfleiderer, the mixers from WP Kemper, or other WP BAKERYGROUP products.
Some bakery machinery already comes equipped with an interface for remote control, analysis, or production monitoring. Talk to us, and we can easily verify whether your oven is accessible via BakeryControl.
Ovens offer great saving potential
Working with WP BakeryControl starts with the oven – saving energy, using working time more efficiently, and optimizing capacity utilization. Your expert consultant at WP BAKERYGROUP will work with you to examine the individual saving potential, and identify possible steps to digitize your production.
WP BAKERYGROUP
WP BakeryControl
Unsere Vertriebsmitarbeiter beantworten gerne Ihre Fragen zur Software WP BakingControl und Ihren Möglichkeiten,